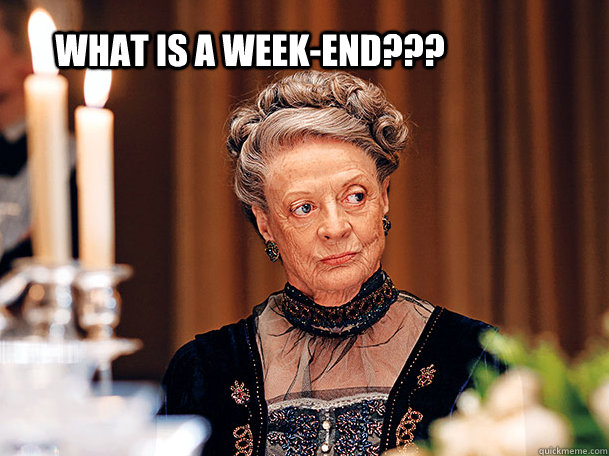 Well, Maggie Smith (Lady Violet in Downton Abbey) may not know what a weekend is, but hopefully all of us do! I'm spending today with my daughter and looking forward to some 'girly' time--just the two of us! Sometimes between work, housework, grocery shopping, meal planning, and family errands 'girl time' gets put on the back burner. I hope all of you make time for a little fun today!
When the working day is done
Girls--they want to have fun
Oh girls just want to have fun,
They want to have fun,
They want to have fun...
So....my blog today is ''pop culture' oriented with a television series image and lyrics from Cyndi Lauper's Girls Just Want to Have Fun, but that's the fun of having your own blog! It's okay to lighten up sometimes...hope you do the same!