This passionate proclamation should make it easy to guess today's romantic couple, and by romantic I mean love, passion, insanity and Gothic horror all rolled into one amazing story! Yes, it's Jane and her Mr. Rochester (and mad Bertha in the attic), the story of a young but spunky English governess who falls in love with a man with a DARK SECRET. I first read this classic in junior high school and the book cover was similar to this one:
but times have evidently changed and now Jane Eyre has...sex appeal? At least that's what these covers seem to convey...
I always feel a little relieved to discover I'm not alone in my border-line obsession with Jane and Mr. Rochester, as evidenced by the abundance of Jane Eyre-abilia you can find on Etsy:
I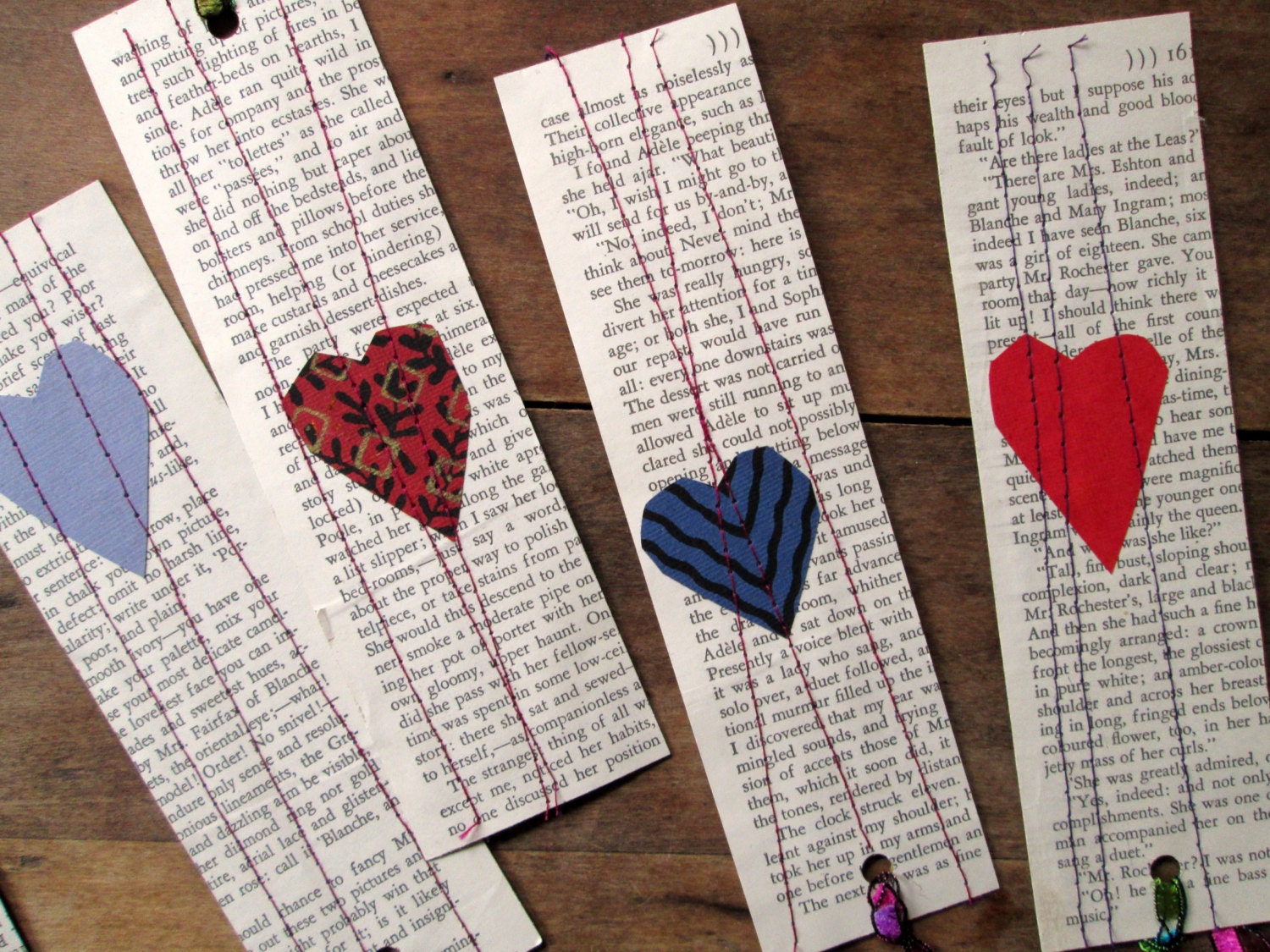 While I will always be partial to the 1971 version of Jane Eyre with George C. Scott (the scene where he realizes that Jane has fled Thornfield Hall and he staggers down the stairs, clutching his heart and whispering Jane, Jane makes me cry every single time), there have been some other great versions in the past forty years. I wonder, though, if some of the Mr. Rochesters weren't just a little too handsome for the part?
Mr. Rochester has been voted the most romantic hero in literature in a recent poll by Mills and Boon, and certainly he has captured my heart, as well as Jane's. Instead of a poem I'll leave you with a wonderfully romantic quote from the book.