In 1945 the Saturday Evening Post depicted a Norman Rockwell painting of a soldier home on leave, enjoying Thanksgiving preparations with his mother. And while many of us are busy preparing our homes for the arrival of relatives and friends for this wonderful American holiday, there are so very many men and women deployed around the world who will be celebrating with their loved ones in spirit only. On Thursday, when we gather around the table I hope all of us will take a moment to remember our patriots who defend our freedoms each and every day. I am filled with gratitude to live in America, and so very thankful for those who keep our loved ones safe from harm. Thank you, troops, and God bless each and every one of you.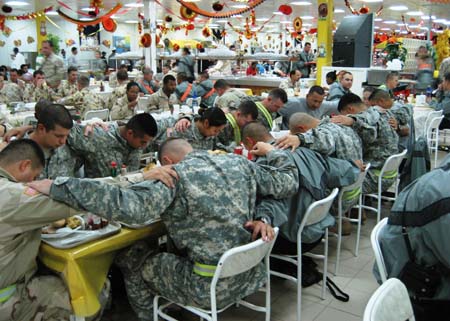 Thanksgiving Prayer
For each new morning with it's light,
For rest and shelter of the night,
For health and food,
For love and friends,
For everything thy goodness sends.
--Ralph Waldo Emerson
Norman Rockwell's The Four Freedoms