Sometimes the world calls out for a little whimsy, something out of the ordinary that sprinkles a little fairy dust on our day. Wait--did someone say
fairy
?! Why yes, I did, and today we are going to welcome the day with a little magic to make us smile. Because, no matter how dark the world may seem, I believe in the power and reality of goodness and love. Let's be children again for a minute and whisper into the dark "I do believe, I do believe, oh I do believe in fairies" and see what happens. Silly? Maybe, but we aren't alone in our belief--why else would there be beautiful necklaces like this to adorn ourselves?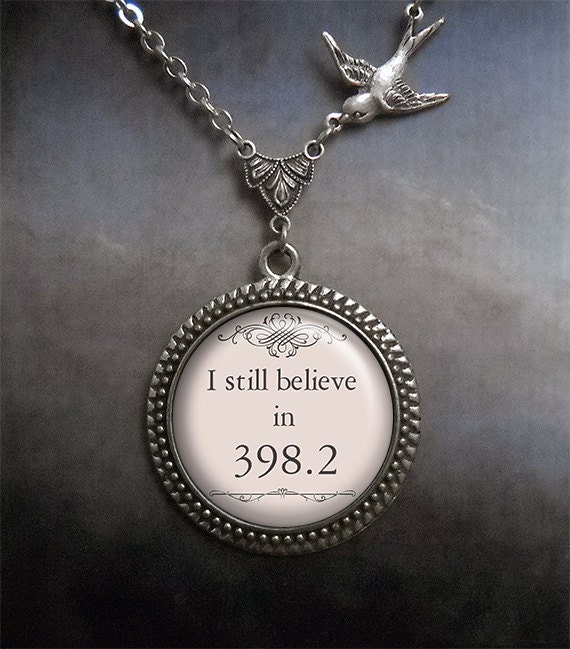 Question of the day: what does 398.2 refer to? (hint: think Dewey Decimal system....)
If fairies don't exist, why are there fairy doors?
or fairy homes? And these lucky fairies live in fairy tale books, filed under....(come on, you know the answer!) 398.2!!
Seriously, now that I have seen these I am obsessed with making some of my own. I think a fairy tale section in my home library is way overdue. Everyone should have one. And these books, my friends, LIGHT UP when the fairies are home. Seriously, I am making these. As soon as I figure out where to buy fairy dust--I'll keep you posted.
In the meantime, you can always have a few fairy lights in a jar. These lights will keep our spirits from flagging!
And besides, even G.K Chesterton claimed that fairies and their special magic exist, when he wrote:
So we will not let the dragons of sorrow and despair defeat us! Find the magic, whether it's a prayer, a blessing, a smile from a loved one, or a happy memory; whisper
I do believe
, and let's all clap to keep the magic alive all day long. Let's face today with a smile on our face and this powerful song in our hearts:
When You Believe
lyrics by Stephen Schwartz and Kenneth Edmonds
Many nights we've prayed
With no proof anyone could hear
In our hearts a hopeful song
We barely understood
Now we are not afraid
Although we know there's much to fear
We were moving mountains long before we knew we could

There can be miracles
When you believe
Though hope is frail
It's hard to kill
Who knows what miracles
You can achieve
When you believe?
Somehow you will
You will when you believe

In this time of fear
When prayer so often proved in vain
Hope seemed like the summer birds
Too swiftly flown away
Yet now I'm standing here
With heart so full I can't explain
Seeking faith and speaking words
I never thought I'd say

There can be miracles when you believe
Though hope is frail
It's hard to kill Who knows what miracles
You can achieve
When you believe?
Somehow you will
You will when you believe