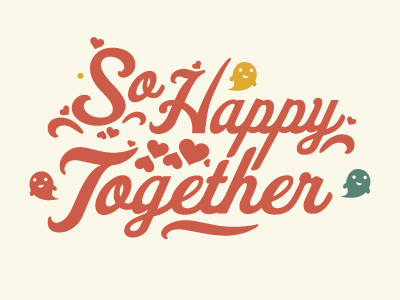 Last night was perfect....what a great way to wind down my celebration of Act Happy Week! My daughter and her fiance' came to town (ninety miles one way) and my son and daughter-in-law drove in to have dinner with us (forty-five miles one way, after a busy work day. I felt honored.) Unfortunately my husband had to work, but as I sat around our kitchen table, eating pizza and watching all my children laugh and talk and interact with each other, I realized we were all at that moment experiencing what made each of us happy. My daughter had our dog snuggled on her lap, son number two was happily sharing the new movie trailer he had made, and my other son was relishing our three hours around the table (yup, three hours!). And of course, as always, we all laughed when the conversation inevitably turned to movies. It always does. And my daugher-in-law laughed too, because she has become used to our family idiosyncracies, especially our passion for the silver screen. And watching her laugh and enjoy herself brings me to what makes my oldest son happy....his wife.
They met in college, both studying to be physical therapists. Classmates first, then friends, then best friends, then husband and wife. And they are just so darn cute together! What more could I ask for my son when I see her eyes light up when he walks into the room and I hear in her voice the love and pride she has for him?
And did I mention, they are just so darn cute together?
A long, long time ago my mother and I were taking the 'night shift' on one of our family vacations. We had left South Dakota about 5 pm and were driving through the night to visit our Indiana relatives. Dad and my siblings were sound asleep, and I was happily ensconced as co-captain, charged with keeping Mother entertained while she drove. We were looping around Chicago, and discovered that the one radio station that was on in the wee hours of the morning must have had a disc jockey that took a break...a long break...because Happy Together by the Turtles was playing over and over and over again. We started singing along, and of course as the song kept repeating we couldn't help but start giggling harder and harder. It remains one of my favorite memories...just my Mom and me, speeding through Chicago in the dark, singing along with the Turtles. But even if the song is now an 'oldie' I really think it lightheartedly sums up the essence of what makes my son so very happy...the girl he loves and holds so tight.
Happy Together by The Turtles
Imagine me and you, I do
I think about you day and night, it's only right
To think about the girl you love and hold her tight
So happy together
If I should call you up, invest a dime
And you say you belong to me and ease my mind
Imagine how the world could be, so very fine
So happy together
I can't see me lovin' nobody but you
For all my life
When you're with me, baby the skies'll be blue
For all my life
Me and you and you and me
No matter how they toss the dice, it has to be
The only one for me is you, and you for me
So happy together
May the rest of your week be filled with all the good things that bring you happiness!