While I was battling the cold/flu bug last week I received the most delightful surprise in the mail.
A twenty page letter
from a very dear friend of mine! Letter writing has become a somewhat lost art, with most of us turning to cell phones, texts and facebook chats as a quicker means of communication. I have a special basket full of her letters, which transport me back to happy times spent with her performing in orchestras and traveling abroad. When I receive one of her letters, the first thing I do is put the kettle on and fix a nice cup of tea, and I always use one of my tea cups from England as a special homage to our travels. Then I curl up and allow myself to be swept back in time with her reminiscences as well as bringing me up to speed with the latest goings-on in the musical world of South Dakota.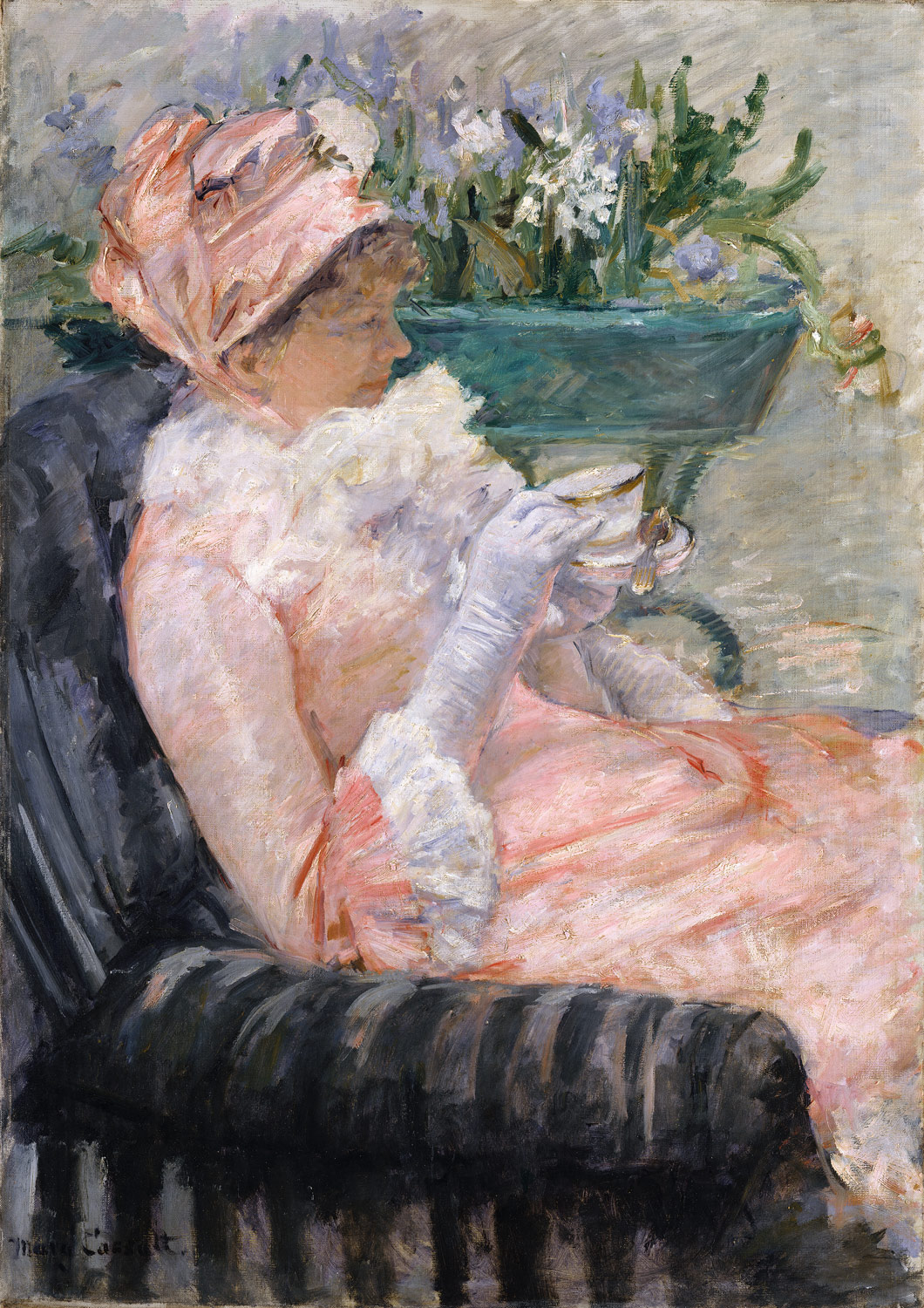 Mary Cassatt's The Cup of Tea, 1879
Both my friend and I enjoyed reading the book 84 Charing Cross Road, by Helene Hanff, that chronicles the twenty years of correspondence between Hanff, an American, and Frank Doel, the chief buyer of Marks & Co., antiquarian booksellers located at 84 Charing Cross Road in London. When we had the opportunity to visit London, we set out with my mother to find Charing Cross Road and happily spent an afternoon browsing through all the bookstores and finding small treasures to bring home to our own bookshelves. Adventures shared with friends are always so much fun! And of course, every time I receive one of her letters I think of how Helene and Frank corresponded for over twenty years and count myself blessed that I also have a letter writing friend.
I feel so lucky to have a friend who takes the time to pour her heart and soul, her memories and her hopes for the future into letters that bring back, if even for just a short time, a life I left behind but still cherish. I think Emerson said it best:
"The glory of friendship is not the outstretched hand, not the kindly smile, nor the joy of companionship; it is the spiritual inspiration that comes to one when you discover that someone else believes in you and is willing to trust you with a friendship."
Have a lovely Tuesday!